Ti Gong
The renowned Martha Graham Dance Company from the United States will stage its timeless classics, "Appalachian Spring," "Immediate Tragedy," and "Canticle for Innocent Comedians," at the Poly Shanghai City Theater on June 11-12.
Since 1926, the group has been at the forefront of the modern dance scene worldwide.
Under the guidance of Artistic Director Janet Eilber, the company is embracing a new approach that showcases Graham's masterpieces alongside newly commissioned pieces by contemporary artists.
With programs that offer a rich thematic narrative, it has created new platforms for contemporary dance and multiple points of access for audiences.
Ti Gong
Ti Gong
"Appalachian Spring"
In 1942, Martha Graham was commissioned by the Elizabeth Sprague Coolidge Foundation to create a ballet that would have its world premiere at the Library of Congress. Aaron Copland was to compose the score. Graham called the new dance "Appalachian Spring," after a poem written by Hart Crane, but for Copland it was always a "Ballet for Martha."

The ballet tells the story of a young couple and their wedding day. Choreographed as the war in Europe was drawing to an end, it captured the imagination of Americans who were beginning to believe in a more prosperous future, a future in which men and women would be united again. With its simple tale of a new life in a new land, the dance embodied hope.
Critics called the dance "shining and joyous" and "a testimony to the simple fineness of the human spirit."
Ti Gong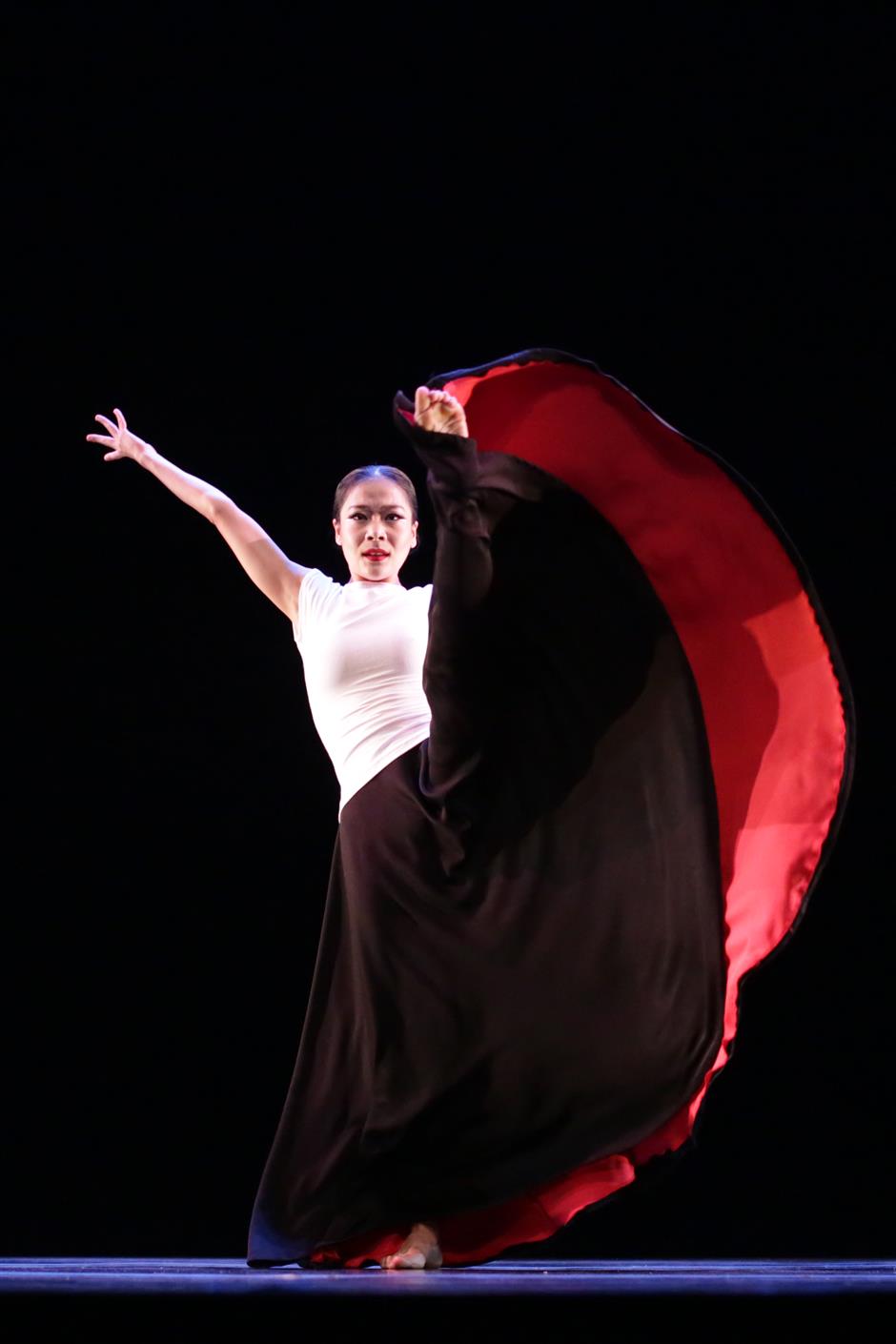 Ti Gong
"Immediate Tragedy"
Graham composed this solo in response to the atrocities of the Spanish Civil War in 1937. The woman in "Immediate Tragedy" is seen as a universal figure of resolve and resilience.

The dance was warmly received, but when Graham ceased performing it in the late 1930s, the solo was forgotten and considered lost. Janet Eilber reimagined and revived it in 2020 after discovering new photos of Graham's 1937 performance and other archive references.
Christopher Rountree composed a new score based on pages of music handwritten by composer Henry Cowell that were also found in the Graham archives.
Ti Gong
Ti Gong
Ti Gong
"Canticle for Innocent Comedians"
Graham produced the original dance in 1952, based on a 1938 poem by Ben Belitt, an old friend and colleague at the Bennington School of the Dance.

The multidimensional performance revolved around eight virtuosic vignettes for the Martha Graham Dance Company's stars, each honoring a different aspect of nature: sun, earth, wind, water, fire, moon, stars, and death. The work was described as magical. However, only a fragmented record was available and was believed to be lost.
This 2022 "Canticle for Innocent Comedians" is a reimagining of the original. The choreography is entirely new but draws on Graham's artistic blueprint. Eight dancers from various backgrounds remade the vignettes for today's stars. Fortunately, Graham's performance of "Moon" was captured on film in the 1950s and is included in the current production.
Jason Moran, the legendary jazz pianist, composed a lyrical, percussive, and ruminative score. Karen Young's clothes are influenced by the enormous, whirling designs that Graham frequently used for her own ensembles. They are made from recycled plastic bottles to contribute to the discussion on nature's eternal values and mankind's responsibilities to the planet.
Performance info:
Date: June 11-12, 7:30pm

Tel: 6413-5188 (Online ticketing is available by scanning the code)
Venue: Poly Shanghai City Theater
Address: 4889 Dushi Rd, Minhang District
闵行区都市路4889号
Ti Gong
Ti Gong
About legendary dancer Martha Graham
Graham is recognized as a primal artistic force of the 20th century alongside Pablo Picasso, Igor Stravinsky, James Joyce and Frank Lloyd Wright.

In 1998, TIME Magazine dubbed the American "Dancer of the Century."
During her 70-year career as a choreographer, she received numerous honors and awards, including the Laurel Leaf of the American Composers Alliance in 1959.
In 1976, then American President Gerald Ford honored Graham with the nation's highest civilian award, the Medal of Freedom, and declared her a "national treasure," making her the first dancer and choreographer to receive this honor.
Graham received another presidential award in 1985, when President Ronald Reagan designated Graham as among the first recipients of the United States National Medal of Arts.
A prolific choreographer, Graham produced 181 ballets as well as the Martha Graham Technique, a style that has been compared to ballet in scope and significance.
She established her dance company and school in 1926, living and working in a tiny Carnegie Hall studio in midtown Manhattan.
Her dancing and choreography revealed the depths of human emotion through harsh, angular, jagged, and direct motions. Greek mythology, contemporary painting, and Native American religious rituals were other notable influences on her ballets.
Ti Gong
Ti Gong