Without Henri de Toulouse-Lautrec (1864-1901), it is difficult to visualize the night scene of "Moulin Rouge" from nearly a century ago.
The French painter and pioneer of modern poster design and lithograph art was the first artist to elevate posters to the same artistic status as traditional painting.
Currently underway at Shanghai's Aurora Museum, "Ethereal Life in Paris: A World Tour Exhibition with Henri de Toulouse-Lautrec" features 120 sets and more than 230 precious objects related to the artist, varying from representative posters, books, magazines, music score covers to illustrations and valuable manuscripts, letters, old photos, as well as personal belongings.
Known as the "soul of Montmartre," Toulouse-Lautrec was keen to visit the most representative entertainment venues in Paris during his time. His paintings range from bars to opera houses, from horse racing to bicycle racing, from singers and actors to prostitutes and clowns, recording the non-traditional aspects of rapidly changing urban life with a vivid picture of the splendid nightlife in Montmartre.
The artist did not paint landscape or religious paintings, nor any abstract concept, and all his themes were about human beings except for a few animals.
"I describe things as they are, I will not judge them," he once said.
Through his sharp observation, the figures in his work are slightly humorous with ironic expressions.
Toulouse-Lautrec also successfully eliminated the boundary between "high-brow art" (oil painting, sketch, sculpture) and "low-level art" (posters and other graphic visual forms). He made posters an art category that people could enjoy and collect.
As a new art form, posters emerged as one of the most important media for fashion and entertainment life in Paris at that time.
Toulouse-Lautrec gained early fame as an artist from a poster designed for Moulin Rouge. While at the same time, he referred to Japanese Ukiyo-e prints to form his unique artistic design: bright and bold color matching, unconventional composition, fast and expressive contour lines, dark silhouettes and simple figure shapes that highlighted the essential features.
All of these attributes can be found in some of his representative posters, such as "Jane Avril au Jardin de Paris," and "Eldorado: Aristide Bruant," at the ongoing exhibition.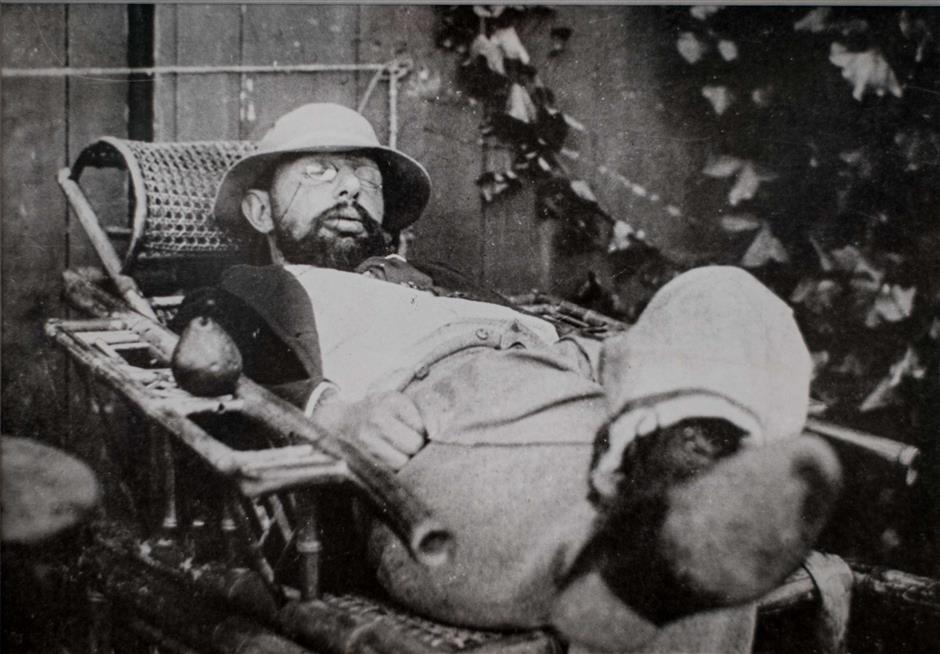 "I will draw till 40 years old, then stop creating," the artist once said.
It is a pity that he failed to realize this goal. However, his works continue to "guide" viewers to the streets of Paris, and a glimpse of the prosperous night scene of Montmartre in "Belle Epoque."
Exhibition info:
Date: Through April 7 (closed on Mondays), 10am-5pm (10am-9pm on Fridays)
Venue: Aurora Museum
Address: 99 Fucheng Rd, Pudong New Area