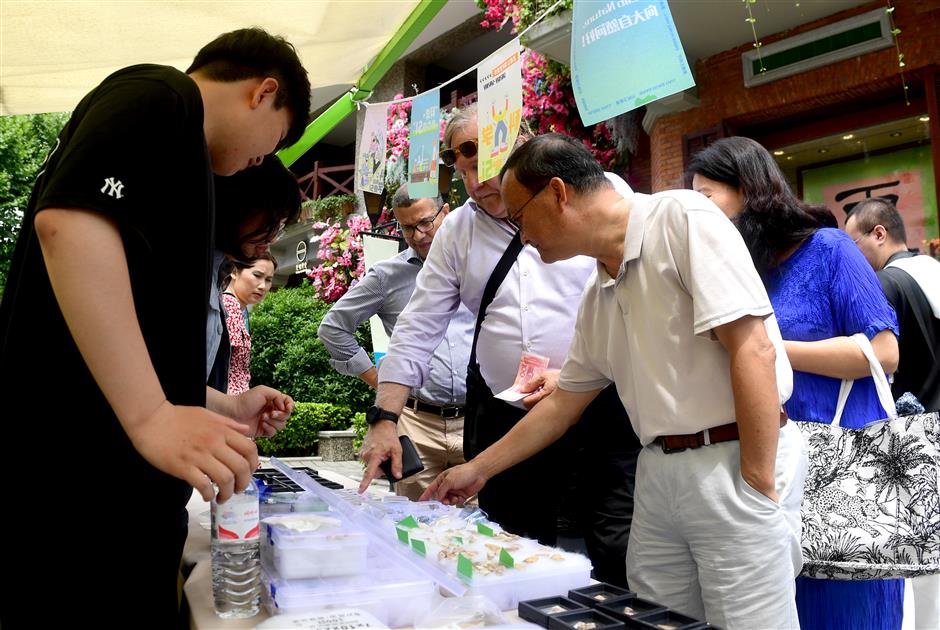 Yang Pudong
A three-day science fair kicked off on Friday at the Sinan Mansions with a variety of events on offer.
They include health talks by experts from the city's reputable hospitals, including Ruijin Hospital and Shanghai Mental Health Center. The talks are designed to raise awareness of both physical and mental health.
It also includes interactive experiences which are integrated into biomedicine, intangible cultural heritage, energy saving and other themes.
According to the Shanghai Science and Technology Association, more science events will be held at Instragrammable sites such as Siman Mansions, so as to bring more people closer to science.
Yang Pudong