Feel it difficult to find a café nearby, to get to the closest Metro station? Don't worry. Here are some useful applications in English that help foreigners break the language barrier and navigate more easily.
Maps.me
Available: Android, iOS

Language: English
Map.me allows you to download offline maps, providing reliable navigation information even when Internet connectivity is limited.
It also provides turn-by-turn navigation, location search and route planning for walking, biking, driving and public transportation. This makes it easier for you to navigate through Shanghai's complicated transportation system, regardless of your preferred mode of transportation.
Additionally, the app offers bookmarks, reviews and ratings that can help you find nearby restaurants, cafés, shopping centers, hotels or other points of interest.
Apple Maps
Available: iOS

Language: English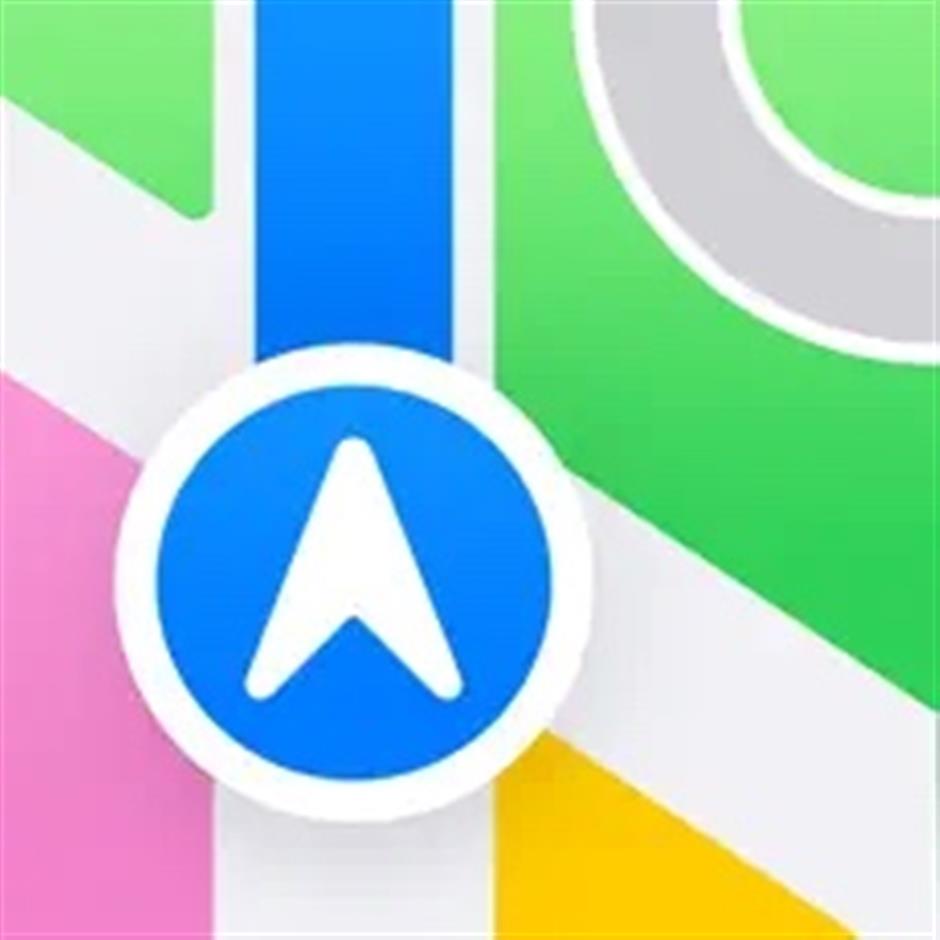 With Apple Maps, you can get turn-by-turn navigation, real-time traffic updates and detailed transit information. This includes routing for buses, Metros and trains. It enables you to see when the next bus or Metro train arrives and plan your route from start to finish.
The app can also help you find nearby points of interest, including restaurants, cafés and shops.
In addition to offering standard navigation features, Apple Maps has the ability to switch between various viewing options, including a satellite view. By choosing a satellite view, you can get an overview of your surroundings. This can be helpful when exploring new areas.
Using WeChat mini-program to take buses, Metro
If you plan to take buses or the Metro to get to your destination, you can search for the WeChat mini-program called Chengchema (乘车码), which means "travel code," to get access to the service.
You can also download the "Shanghai Transportation Card" (上海交通卡) and UnionPay (云闪付) apps to use the same function. Click here to find more information: https://www.citynewsservice.cn/service/residents/7er6g3k0aqmljpy0
Using DiDI to take a taxi
If you feel like taking a taxi, DiDi is an application that can help you. It works almost identically to Uber.
The app is available in English. You can enter your destination in English, and a driver will come to pick you up.
DiDi supports auto-translated instant-messaging between English and Chinese, making the communication between you and the driver easier.
In addition, it not only offers options like Alipay and WeChat Pay, but also supports payment by overseas credit or debit cards. Payment is automatically applied when you exit the car.
Scan the QR code below to find out more.
Discover great restaurants & places to eat
Dining out can especially be a challenge. Without local language skills or knowledge of popular dining spots, it's hard to know where to go for a quality meal. Luckily, there's a solution: City News Service × BON App, suggesting a range of dining options in Shanghai suitable for a variety of tastes.
You can click here https://www.citynewsservice.cn/service/residents/ and find more information in the "Dining" section.
In addition to a list of restaurants, it also provides detailed information on each establishment, including menus, opening hours, contact information and reviews from other diners.